This page contains links and some interesting information. I will try to keep things fun with updated stuff sometimes. By the way, if you find something strange under one of my links, I am in no way responsible for it. Thank you and have a nice day.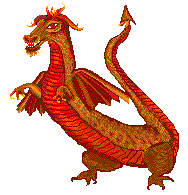 Take a look at my poetry

Take the hint...


Run for it... To these great links
Don't forget to sign my guestbook

Dragon Magazine Index


Always under construction
Kris Carlson
klc@earthling.net
Send me an e-mail. If you are reading this page
then you obviously have nothing better to do.

My Sponsors:
Web Counter:

Animated GIF from:

Submit your URL for free at:



Digital Doomsday Clock

Join the Blue Ribbon Online Free Speech Campaign!
If you don't like this page, then leave: