This page contains links and some interesting information. I will try to keep things fun with updated stuff sometimes. By the way, if you find something strange under one of my links, I am in no way responsible for it. Thank you and have a nice day.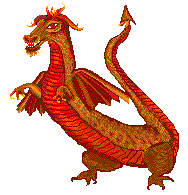 The Path to Other Realms:
Some of my poetry. Check it out
This page is dedicated to Dragons
This is a great Page for NWN fanatics
This page will read the poems to you (for those of you who don't like reading)
This is a link to other links. Confusing, huh?
Want to know if I am snowed in today?
Some great poetry for you vitae drinking people
Some great Monty Python downloadable files
That's right, they have their very own Web Page
For the catastrophe-minded... A real life upcoming apocalypse
A great Metallica site!!!!
A great Internet server for northern Ohio
For all of you Malkavians and gnomes who thought my page was too depressing
Check out his Web Page. Why? Because it is the only one on the Web worse than mine.
What could I say that the name doesn't already?
Flood told me about this page, no not THAT Flood...
If you have a weak stomach, don't go here
Kris Carlson
klc@earthling.net
Send me an e-mail. If you are reading this page
then you obviously have nothing better to do.

Web Counter:

Animated GIF from:

Submit your URL for free at:



Digital Doomsday Clock

Join the Blue Ribbon Online Free Speech Campaign!
If you don't like this page, then leave: